You're walking across your favorite room in the house, but instead of feeling the firm surface you're accustomed to, there's a little bounce in your step. This experience may not seem like a big issue, but it's often a warning sign that a problem is lurking beneath your feet in the crawl space of your home.
What are bouncy floors?
A bouncy floor is a floor that gives a noticeable bounce or springiness as you traverse it. While it might be easy to dismiss this as just a feature of an older home, it could actually be indicative of serious structural issues that lie beneath in the crawl space.
Why are bouncy floors a Problem
Bouncy floors aren't just odd; they could be an indication of structural problems within your home. These problems can stem from sagging floor joists, compromised support beams, or even damage caused by persistent moisture and humidity. If these issues go untreated, they can worsen over time, leading to costly repairs and safety risks.
What Should I be Looking for in My Home?
If you notice the distinct bounce when walking, it may be time to investigate further. Other symptoms can include creaking sounds, visible sagging, or gaps between the floor and the baseboards. Cracks in your drywall or doors and windows becoming harder to operate can also be telltale signs.
What Causes Bouncy Floors in My Home?
A number of factors can cause bouncy floors, but often, the culprit is issues with the crawl space underneath your home. Moisture and humidity can weaken and deteriorate the wooden structures that provide support to your floor, leading to the unsettling springiness.
How Can Tar Heel Basement Systems Fix Bouncy Floors in My Home?
At Tar Heel, the primary solution to the issue of bouncy floors is to use IntelliJack™ Floor Stabilization. Engineered for strength and stability, our proprietary jacks can effectively resolve the problem by reinforcing the structure of your floor.
Additionally, to achieve an ideal crawl space environment, Tar Heel offers a comprehensive crawl space encapsulation services.. This process includes:
Combining the strength and stability of IntelliJacks with these additional measures will solve your bouncy floor problem and significantly enhance the overall health and durability of your crawl space.
Why Should You Trust Tar Heel Basement Systems?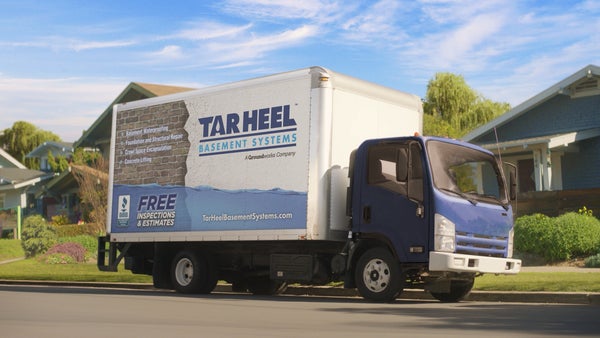 When it comes to your home, you want to trust only the best. At Tar Heel Basement Systems, we bring expertise and commitment to every job, ensuring that your bouncy floor problems are resolved effectively and professionally.
Don't let the bounce in your step become a thorn in your side. Contact Tar Heel Basement Systems today and let us help you restore the solid, safe foundation your home deserves. We're here to make your home feel like home again, one firm step at a time.
FAQs: Bouncy Floors
The duration of fixing bouncy floors can vary depending on the extent of the underlying issues and the specific remedies required. A professional assessment is necessary to determine the exact timeframe involved in addressing and resolving the problem. 
While temporary measures may provide some relief, it is essential to address the root cause of bouncy floors for a long-term solution. Homeowners can consider adding support beams or using temporary floor stabilizers to reduce the bounciness temporarily. However, it is advisable to consult with professionals to identify the underlying issues and implement appropriate permanent solutions. 
The cost of repairing bouncy floors can vary significantly depending on factors such as the severity of the problem, the size of the affected area, and the necessary repairs or modifications. It is difficult to provide an exact cost without a thorough assessment. Tar Heel Basement Systems offers professional inspections and can provide personalized cost estimates based on the specific circumstances of each home. 
Remember, when it comes to your home's safety and stability, trust only the experts. Trust Tar Heel Basement Systems. Contact us today to schedule your professional inspection and repair.