Water in Your Basement
Discovering water in your basement can be a shock, whether you visit often or not.
Water in your basement, from tiny puddles to big floods, isn't just a hastle. It can harm your home and cost you a lot of money to fix.
At Tar Heel Basement Systems, we understand how upsetting and damaging a wet basement can be. As North Carolina's top experts in basement waterproofing, we have high-quality solutions to keep your basement dry for the long haul..
On this page, you'll learn how water gets into basements, why it's important to fix it fast, and how Tar Heel Basement Systems can help.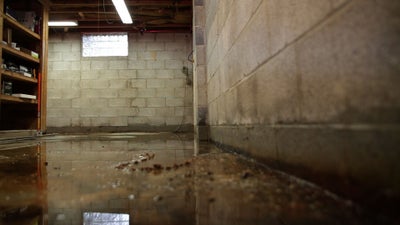 What Does "Water in Your Basement" Mean?
Water in your basement can show up in many ways, from tiny spots to big pools.
You might have a water problem if you notice these issues in your home:
White, chalky stains (efflorescence)
Damaged belongings in basement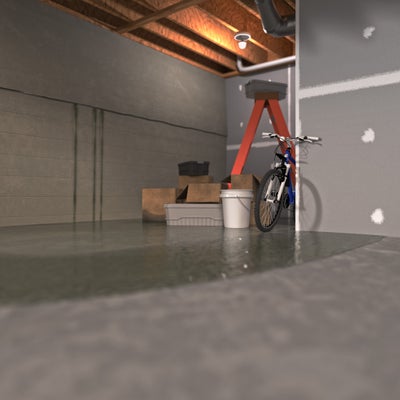 Water accumulation causes more than just issues that you can immediately see or smell. They can harm your home, lower its value, and even make your family sick. If your basement is wet, it's a red flag that you need assistance from professionals as soon as possible.
What Causes Water in Your Basement?
Lots of things can make your basement fill with water:
Weather Conditions: Too much rain or melting snow can overwhelm your drainage system. High groundwater table can also rise up to the basement level during wet seasons.
Poor Drainage: An inadequate drainage system—whether it be damaged gutters, downspouts, or footing drains—will fail to move water away from your house like they should.
Poor Grading: In the same vein, improper negative landscape grading directs water toward your home's foundation instead of away from it.
Hydrostatic Pressure: Wet soil can push on your basement walls, making them crack or bend in.
Walls: Some basement walls act like big sponges, pulling in water. If they aren't built right, they can leak.
Window Damage: Old, broken or leaking basement windows can let water in when it rains.
Internal Leaks: Plumbing leaks, leaking water heaters, and faulty sump pumps can contribute to water in your basement.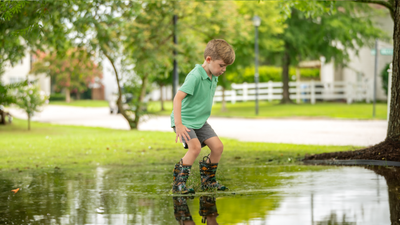 To really fix the problem, you have to know why it's happening. That's where we come in. Tar Heel Basement Systems' experts find the root issue and fix it right, so you don't have to worry again.
Can We Dry Out Your Basement?
Yes! We can absolutely make your basement dry again.
But simple home DIY-fixes like towels, shop vacs, and paints or sealants that claim to "waterproof" aren't enough. These short-term solutions simply hide the problem, allowing it to fester and damage your home further.
A well thought out and long-lasting solution will treat the whole problem permanently.
Tar Heel Basement Systems looks at everything causing your wet basement. We do more than just dry out the visible water. We stop the issue at its source.
Making Basements Dry
1. Inspection
First, our team will conduct a thorough inspection, free of charge. We uncover what the root cause of the issue is and formulate a solution as to how we can help.
2. Interior Drainage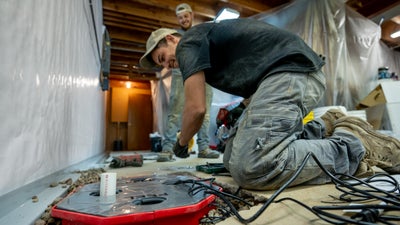 An interior drainage system, custom-engineered for basements, is installed along the perimeter and within the sub-floor of your basement. This system captures any water leaking from the walls, floor, and cove joint, directing it to a sump pump system for removal.
3. Sump Pumps
We put a powerful sump pump in the lowest part of your basement. This drain intercepts leaking water from the walls, floor, and cove joint. Water then drains into a sump pump system.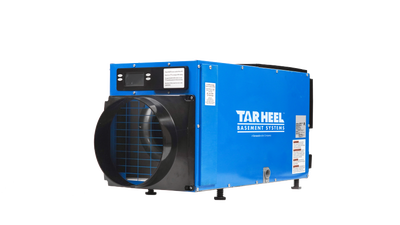 4. Exterior Sump Pump Discharge Line Attachment
Freezing discharge drainage lines are a concern in winter. Our specialized exterior sump pump discharge line attachment prevents freezing and allows water to drain as it should.
5. Dehumidifiers
An energy-efficient dehumidifier manages humidity levels, dispels musty smells, and minimizes the chance for mold to grow.
6. Wall Vapor Barriers 
Thick and durable wall vapor barriers prevent vapor intrusion. If any water leaks through the basement walls, it runs behind the material and down to the perimeter drainage system.
Additionally, our basement repair measures, such as carbon fiber straps and wall anchors, strengthen your basement walls for added security and are compatible with our other solutions.
At Tar Heel Basement Systems, we use cutting-edge products to make sure your basement stays dry for good.
Why Fix Your Wet Basement Now
Fixing a wet basement now is super important:
Health Concerns: The presence of mold and mildew may compromise health and degrade indoor air conditions.
Foundation Concerns: Persistent water damage can undermine your home's structural integrity.
Item Damage: Items stored might be rendered irreparable if exposed to moisture and mold.
Reduced Property Worth: Ignoring water problems can notably diminish your home's resale value.
Elevated Repair Expenses: Procrastination can lead to steeper repair costs in the future.
Water in the basement can repeatedly return and escalate if not tackled appropriately. Tar Heel Basement Systems offers reliable solutions to permanently resolve basement water issues before they lead to further complications.
Call Tar Heel Basement Systems for Trustworthy Basement Fixes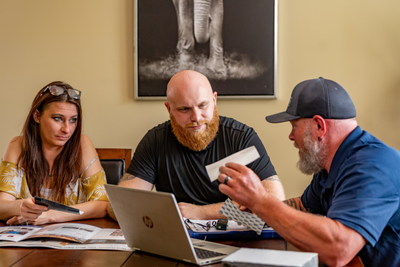 Water in your basement can be a big headache. Don't let it risk your home or your family. Call Tar Heel Basement Systems now for a free inspection and we'll help you rest easy.
As North Carolina's trusted basement experts, we're proud of our great service and smart solutions. Let us help keep your basement dry.
Publish Date:
Last Modified Date:
Explore more problem signs