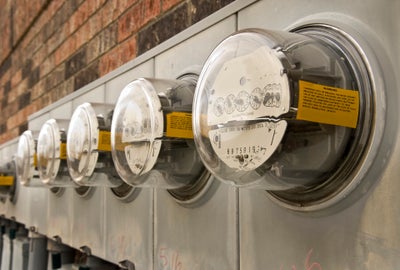 Baffled by soaring energy expenses? Uncover how your crawl space is a contributing factor and the ways we can assist.
Have your energy expenses been inexplicably climbing? It's often confusing and aggravating to see a consistent rise in your energy costs without a clear explanation.
Although continuous use of heating or cooling systems can hike up costs, a key factor often lies in a moisture-laden, temperature-fluctuating crawl space.
Tar Heel Basement Systems is committed to assisting homeowners like you in understanding and remedying factors that lead to increased energy usage. Our expertise lies in pinpointing and fixing crawl space problems that lead to inefficiency, ensuring your home remains cozy and affordable.
In this guide, we delve into the primary causes of escalated energy costs and how crawl space encapsulation can empower you to manage your home's comfort and finances more effectively.
What Are Elevated Energy Expenses?
Elevated energy expenses are utility costs that exceed your usual or expected amounts.
These often indicate that your HVAC system is exerting extra effort to maintain indoor temperatures. This increase isn't always due to a rise in thermostat usage.
Elevated energy expenses often stem from crawl space moisture and air leaks in crawl spaces, contributing to discomfort in your home. As moisture infiltrates from below, it challenges your HVAC system to counteract the external cold or heat to preserve comfortable indoor temperatures.
This issue is often accompanied by various crawl space problems, such as:
Addressing the root cause of elevated energy expenses is crucial for restoring your home's efficiency and comfort.
What Causes Elevated Energy Expenses?
Various common crawl space issues can lead to increased energy expenses, typically related to moisture and air circulation, including the following culprits: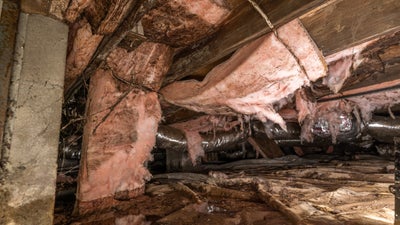 Compromised or inadequate insulation
Open vents or cracks allowing external air and moisture in
Landscaping that directs water toward the crawl space
High humidity leading to condensation on cooler surfaces
Water leaks from plumbing, causing under-home pooling
Wet soil or standing water near wooden supports
When moisture builds up in a crawl space, it can lower indoor temperatures in winter and create hot, humid conditions in summer. This forces your HVAC to overwork, elevating energy costs as it struggles to maintain a comfortable climate.
These conditions not only impact your energy bills but also can cause structural damage and cause problems with your indoor air quality.
Tar Heel Basement Systems excels in diagnosing these problems, offering effective solutions to enhance your home's efficiency and comfort.
Can You Fix Elevated Energy Expenses?
Yes, it is possible to reduce and manage elevated energy expenses. By tackling the root moisture and airflow issues in your crawl space, you can improve your home's environment and energy costs.
DIY repairs might offer temporary fixes, but they often turn out to be costly and potentially risky. A lasting solution lies in a comprehensive crawl space repair system, customized to address the specific issues of your home.
Tar Heel Basement Systems provides holistic solutions to combat crawl space issues leading to energy inefficiency. Our expert team conducts detailed inspections to accurately identify the problems, ensuring that our repair solutions are customized and effective.
Our aim is to lower your energy expenses and boost the overall health and stability of your home.
How to Fix Elevated Energy Expenses
Proper insulation and sealing of your crawl space are key to enhancing energy efficiency, which can significantly lower utility bills.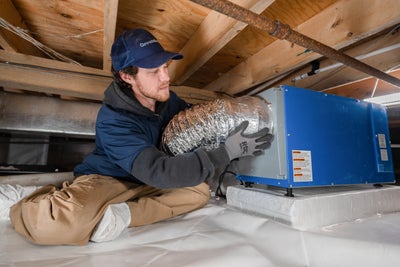 Here's Tar Heel Basement Systems' step-by-step method:
Tar Heel Basement Systems uses our exclusive line of products, guaranteeing you receive the best solutions tailored to your home's needs. Our products surpass generic alternatives, offering durable results and enhanced energy efficiency.
Why Address Elevated Energy Expenses Now
Addressing a damp, drafty crawl space promptly is crucial for several reasons, including:
Immediate Cost Savings: The longer moisture damage is left unaddressed, the more costly repairs become. See a decrease in your energy expenses once the issues are resolved.
Enhanced Appliance Longevity: An overworked HVAC system in adverse conditions risks failure. Resolving moisture issues saves your appliances from premature wear and tear, extending their lifespan.
Consistent Home Comfort: Achieve stable temperatures throughout your home.
Improved Indoor Air Quality: A dry, well-ventilated crawl space leads to better air quality.
Increased Home Value: Homes with efficient energy use are more appealing to buyers.
Tackling these issues early helps safeguard your budget, HVAC system, and property value. Our crawl space solutions transform your space by tackling the fundamental problems.
Contact Tar Heel Basement Systems for Dependable Crawl Space Solutions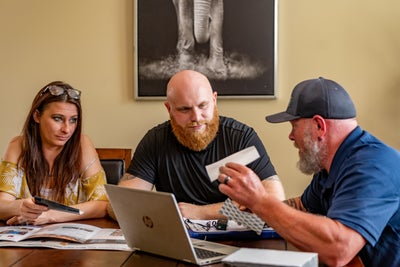 Don't let your home air conditioning system continue inefficiently. Feel the difference in your home's temperature and cost with Tar Heel Basement Systems. Our team is dedicated to identifying and resolving your crawl space issues.
Homeowners across North Carolina have relied on our services for outstanding customer service and reliable solutions for over 20 years. Invest in your home's wellbeing and comfort with a tailored crawl space solution. Reach out to us today to arrange a free inspection and receive a no-obligation repair estimate.
FAQs
While immediate improvements in indoor conditions are often noticeable post-encapsulation, most homeowners observe a reduction in energy bills in the following billing cycle. Reach out to Tar Heel Basement Systems today to schedule a complimentary crawl space inspection and obtain a no-obligation repair estimate.
Sudden jumps in utility costs without changes in usage, chilly floors, high indoor humidity levels, and musty odors might suggest issues with your crawl space. Tar Heel Basement Systems will identify the problem's source and recommend custom repair solutions during a complimentary inspection.
The time required for encapsulation varies based on the size of the crawl space, the severity of existing damage, and the specific solutions implemented. Most encapsulation projects take between one to three days to completely install moisture control, insulation, and sealing. Tar Heel Basement Systems' teams work efficiently to ensure thorough protection within the stipulated time. Contact us to learn more and to schedule a free inspection.