Basement Mold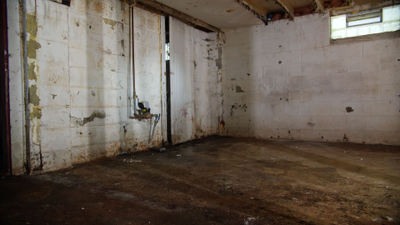 Many North Carolina homeowners often overlook the problem of basement mold, even though it can seriously harm their health and jeopardize the strength of their home.
Tar Heel Basement Systems recognizes the dangers posed by basement mold. Our tailored solutions identify and counteract mold, promoting a healthier living environment. With our extensive knowledge in basement waterproofing and moisture control, we have tried-and-true methods that deliver results.
On this page, we break down mold's formation, its risks, and how our specialized water management strategies help in its prevention.
What Is Basement Mold? 
Basement mold is a fungus drawn to wet, shadowy areas. It consumes organic stuff like wood, paper, and some insulation types.
This mold can look fuzzy or sleek and comes in colors like black, green, white, or brown. It often brings along a stale, damp smell.
Most frequent basement molds include:
Alternaria
Cladosporium
Aspergillus
Penicillium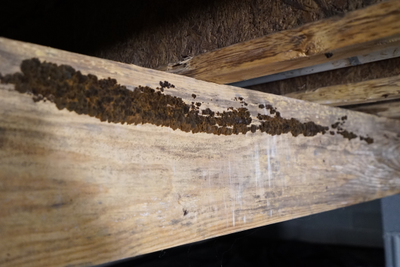 While some molds are non-toxic, others, like the notorious black mold, can be harmful, worsening asthma and allergies.
Mold also hints at excessive moisture, which can weaken your basement's foundation over time.
It's vital to identify and address mold correctly. DIY methods might miss the root issue, letting the mold return.
What Causes Basement Mold? 
Mold in basements signals moisture issues.
Three main things help mold grow:
Food (organic stuff)
Water
Air (humidity)
Factors that boost mold-friendly conditions in basements include:
Limited air flow
Drips and wet spots
Structural problems like floor cracks and wall cracks
Flooding from heavy rain or pipe breaks
High relative humidity over 55%
Regular actions, like laundry or cooking, can raise air moisture, adding to the problem.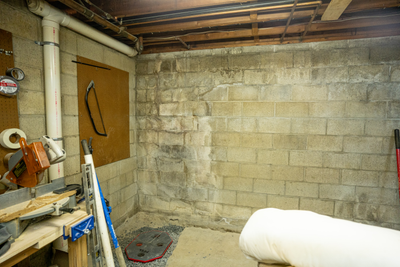 Can You Fix Basement Mold? 
Absolutely! Fixing basement mold is possible with a whole-home strategy.
Simply scrubbing moldy spots with household cleaners won't get to the heart of the issue. Using DIY techniques might make things worse and harm your health.
If you find mold in your basement, reach out to mold experts.
How to Fix Basement Mold: The Tar Heel Basement Systems Way 
The best start to removing basement mold is expert removal and then handling moisture issues.
Here's how Tar Heel Basement Systems aids:
Thorough Inspections: Our team inspects your home, identifies the mold source, and recommends a customized repair solution.
Sealing Cracks and Gaps: If water's sneaking in through gaps or cracks, we seal them and use the right basement or foundation fixes.
Install Interior Drainage: Our innovative interior perimeter basement drainage system collects leaking water from the walls, floor, and cove joint.
Link Drains to a Sump Pump: We put a strong sump pump in the basement's lowest part to pump out collected water.
Control Vapor Intrusion: Our thick and durable wall vapor barrier prevents moisture seepage.
Control Humidity: Our efficient dehumidifiers ensure air moisture stays under 55%, key for stopping mold and improving air quality.
Ongoing Maintenance: Our methods aren't "install and forget." We care about your home's wellness and have yearly checkup plans to guarantee our fixes keep working well.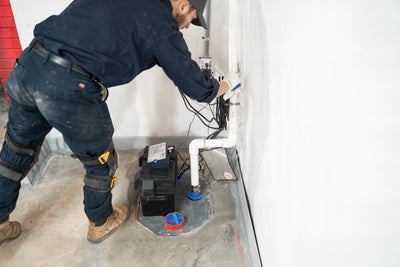 At Tar Heel Basement Systems, we use our special product range to tackle each step. Our tools aren't generic but are tailored to your needs for lasting, superior outcomes.
Why Address Basement Mold Now 
It's crucial to mitigate basement mold issues quickly before they worsen. Here's why:
Fast Growth and Spread: Mold can spread a lot in 24-48 hours with moisture.
Health Risks: Waiting too long can make health issues like asthma worse.
Structural Damage: Constant moisture and mold can damage wood supports.
Bad Smells: Mold's damp odor is tough to get rid of.
Diminished Home Value: Mold infestation decreases the real estate value of property.
For true solutions, trust Tar Heel Basement Systems. Our unique products prioritize your health and home, offering advantages over regular market solutions.
Reach Out to Tar Heel Basement Systems for Dependable Basement Moisture Fixes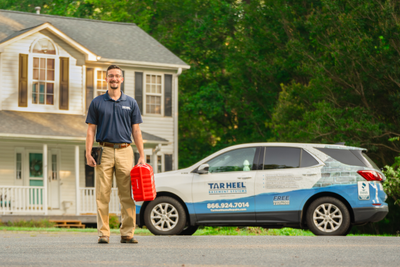 Don't ignore serious mold problems. Your home's health shouldn't be left to luck. Call Tar Heel Basement Systems today to finally resolve dampness and mold troubles.
Our trained experts can check your basement, find where the moisture's coming from, and suggest a solid plan to keep mold from returning. With years of hands-on experience across North Carolina, we're the top choice for thorough basement waterproofing. Contact us now for a free, no-commitment basement inspection. 
FAQs
Mold can be a health hazard, especially for those with respiratory issues, allergies, or asthma. Certain types, like the notorious black mold, can have adverse health effects if left unchecked. Moreover, mold can quickly spread within 24-48 hours, making timely removal crucial.
While DIY basement waterproofing, including mold removal, might seem cost-effective initially, it often addresses only the surface problem and may not target the root cause of the mold. In the long run, inadequate mold removal can lead to recurring mold growth and even damage to your property, which can be more costly to fix. Hiring experts like those from Tar Heel Basement Systems ensures a thorough job that prevents recurrent mold issues, potentially saving you money over time.
Attempting DIY mold removal without proper knowledge and equipment can expose you to harmful mold spores. This can aggravate health conditions and even lead to new health issues. Also, incorrect removal methods might spread the mold further or fail to eliminate its root cause, leading to persistent mold problems. It's always safer and more effective to consult with experts who have the proper equipment and knowledge to handle mold removal safely.
Publish Date:
Last Modified Date:
Explore more problem signs