Driveway Repair in North Carolina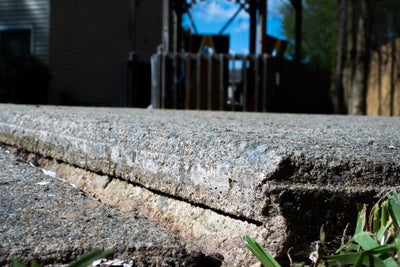 A compromised driveway not only detracts from your home's curb appeal but can also reduce its market value and pose serious safety hazards, not to mention threat of damage to your vehicle.
Luckily, Tar Heel Basement Systems employs a modern concrete lifting approach to provide an optimal solution, restoring both the function and beauty of your driveway. Our method involves injecting a specialized lightweight foam beneath the driveway, effectively lifting and securing the concrete slabs.
For years, homeowners across North Carolina have turned to us for their concrete lifting needs, confident in our commitment to exceptional service and long-term outcomes.
Below, you'll learn about our revolutionary concrete driveway repair service and why it's the preferred choice for North Carolina homes.
Understanding Concrete Driveway Repair 
Repairing a concrete driveway means addressing its damaged, cracked, or sunken parts to regain its original stability and appearance.
While some might be familiar with traditional methods, these often come with increased costs and are less durable. Moreover, they might not address the root causes of the damage.
Tar Heel Basement Systems pioneers a fresh approach using foam injections for concrete lifting. This technique effectively combats issues due to unstable underlying soil and excessive moisture, delivering a solution designed to last. By rehabilitating your driveway, you boost your home's aesthetic, function, and potential market value.
Identifying Driveway Repair Needs 
Timely recognition and intervention can avert extensive, costly repairs later. Indications that your driveway requires attention:
Visible Cracks: Clear cracks or divisions exceeding ¼".
Uneven Surfaces: Areas that have sunken or risen on the driveway.
Water Puddles: Regular water accumulation in specific areas.
Deteriorating Edges: Edges that are crumbling.
Surface Anomalies: Such as pitting, flaking, or color changes on the concrete.
For effective and swift driveway repair solutions, Tar Heel Basement Systems is your go-to in North Carolina.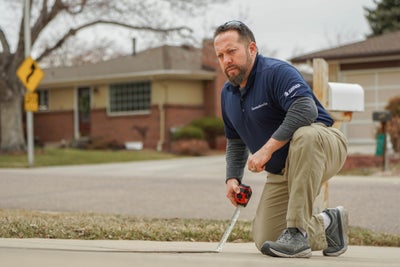 Urgency of Concrete Driveway Repair 
Driveway repair is absolutely essential for North Carolina homes. Elements like changing soil conditions and repeated freeze-thaw cycles can degrade driveways over time, rendering them unusable, or as a hazard.
Overlooking the early signs allows more moisture to further erode the foundation beneath the driveway. Prompt intervention guarantees a more cost-effective solution and gives our experts the opportunity to determine if foundational shifts are causing the deterioration.
Advantages of Concrete Driveway Repair 
Opting for concrete driveway repair offers several benefits:
Preventing Worsening Damage: Act now to halt ongoing degradation.
Safety Enhancement: A smooth surface reduces trip hazards.
Visual Upgrade: A rejuvenated driveway uplifts your home's overall appeal.
Customized Fixes: Tar Heel experts craft solutions based on individual property needs, guaranteeing longevity.
For maximized benefits, it's essential to engage a reputable service like Tar Heel Basement Systems.
Tar Heel Basement Systems' Driveway Repair Procedure 
Our concrete lifting process involves:
Inserting injection ports.
Preparing a specialized polymer foam.
Injecting this foam below the driveway slabs.
Allowing the foam to set, typically within about 15 minutes.
Stabilizing the lifted slab and the soil underneath.
Applying sealants to fend off potential future damage.
Choosing Tar Heel Basement Systems means each stage is executed meticulously, promising enduring repair.
Why Tar Heel Basement Systems is the Top Choice for Driveway Repair in NC 
Our concrete lifting technique provides unparalleled advantages, including:
Precision: Detailed stabilization and lifting.
Minimal Disturbance: No need for big machinery or extensive digging.
Quick Turnaround: The method ensures swift results with minimal downtime post-repair.
Durability: Resistant to environmental challenges, ensuring long-term solutions.
Eco-conscious: Our materials are sustainable and designed to last.
Connect with Tar Heel Basement Systems Today!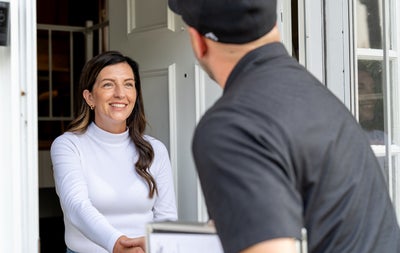 Don't let a faltering driveway diminish your home's beauty or safety. Across North Carolina, Tar Heel Basement Systems offers leading concrete lifting services to restore your driveway's integrity and aesthetics.
Reach out now for a no-obligation inspection and quote. With years of proven experience, countless delighted customers, and unmatched service, we're North Carolina's trusted experts in the field. Allow us to assist you in elevating your home.
FAQs
Various factors, from shifting soils to water infiltration, climatic extremes, and the prolonged weight of parked vehicles, can contribute. Tar Heel Basement Systems can diagnose and rectify these issues efficiently.
Our innovative method ensures rapid setting, often within just 15 minutes, allowing near-immediate use post-repair. This efficiency is a marked improvement over traditional methods that might require days of curing.
Costs vary based on damage, repair area size, and chosen repair technique. Tar Heel Basement Systems' method is both affordable and lasting. We provide transparent pricing, complimentary evaluations, and varied payment plans to fit your financial considerations.
Publish Date:
Last Modified Date: