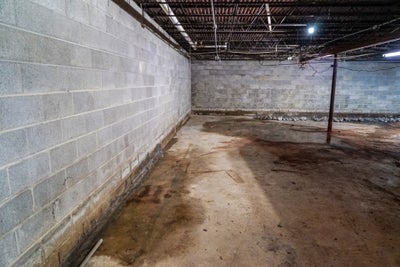 The persistent issue of basement moisture can be enough to make any homeowner want to pull their hair out in frustration. But not to worry! The problem, though annoying, is solvable. Your basement – that invaluable asset adding usable square footage to your home – does not need not remain a dank and damp space.
Basements, by virtue of being below ground level, are typically cooler than the outside air. This makes them a potential ground zero for condensation issues. As our homes function like chimneys, they pull new air in from lower levels and expel it through the upper levels. Unfortunately, this air exchange can sometimes bring unwanted moisture along with it.
There are numerous reasons for a basement's moisture issue. In this guide, we'll highlight how to spot a moisture problem in your basement and, more importantly, share practical steps you can take to mitigate these issues.
Indications of Basement Moisture
Moisture often leaves tell-tale signs. If you notice any of these in your basement, it's a clear indication that you might be dealing with a moisture issue:
Cracks and leaks in the foundation, walls, and floors
Efflorescence; white, chalky stains
Decaying wood
Condensation that forms on un-insulated pipes and windows
Lose or wet insulation
Damp floors
Moldy walls
Damp or wet carpets
Uncontrollable Humidity
Unchecked humidity in your basement can be particularly dangerous. It can accelerate the growth of mildew and mold, potentially causing health issues and structural damage. But with a proactive approach, you can control the humidity in your basement, transforming it into a dry and safe space.
The Steps to a Dry Basement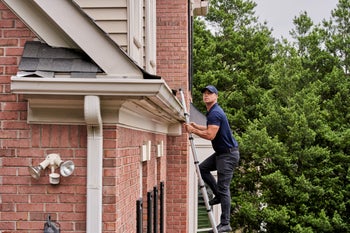 These practical steps can help you control moisture and humidity in your basement:
1. Maintain Your Gutter System
Regularly inspect your home's gutters and downspouts. A well-functioning gutter system will channel rainwater away from your home's foundation, preventing it from seeping into the basement and causing humidity issues.
2. Slope the Ground Near the Foundation
While it may seem daunting, sloping the ground around your home's foundation can effectively direct water away from your home. Aim for a 2% grade, ensuring that the ground slopes away from your home in all directions.
3. Fix Leaks
A critical aspect of moisture control is addressing leaks promptly. Regularly inspect your basement for leaks, paying special attention to water pipes and the areas around bathtubs, showers, and toilets. Timely fixes can prevent minor leaks from escalating into significant water damage.
4. Weatherproof Doors and Windows
Consider weatherproofing the doors and windows of your home. This can often be accomplished with a simple and inexpensive tube of caulking.
5. Monitor Your Outdoor Spigot
Inspect your outdoor spigot for leaks. Even a small drip can lead to a concrete-eroding puddle over time. If you spot a leak, call a plumber to fix it promptly to prevent potential damage to your foundation.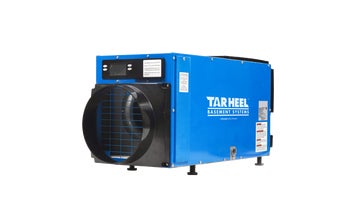 6. Use a Dehumidifier
In smaller spaces like basements, humidity can easily lead to condensation issues. Placing a dehumidifier in your basement can help manage this. The Tar Heel Dehumidifier, a high-capacity, high-efficiency system, comes highly recommended.
Reach Out to the Experts
While these steps can help you address basement moisture significantly, don't hesitate to reach out to experts for assistance. At Tar Heel Basement Systems, we provide comprehensive solutions to your basement moisture problems. Contact us today to schedule a free estimate for basement waterproofing in North Carolina. Don't let basement moisture get the better of you — claim back your dry and comfortable basement space today.