Basement Wall Shearing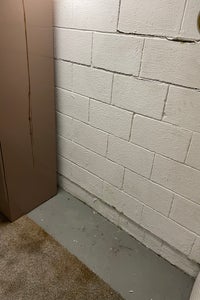 Concerned about wall shearing in your basement? Though some wall damage might seem benign, wall shearing demands attention.
Overlooking wall shearing risks not only your basement's structural stability but also increases chances of water seepage. Thankfully, Tar Heel Basement Systems has the right basement repair solutions to address these issues effectively.
Let's explore wall shearing, explain its occurrence, and introduce tried-and-tested solutions to ensure your peace of mind. By the end of this page, you'll know the steps to follow if you spot wall shearing signs.
What Is Basement Wall Shearing?
Wall shearing typically involves horizontal wall movement or shifting in basements, largely due to external soil pressure. This movement often results from soil weight, moisture levels, and its expansive traits.
While shearing is not an immediate sign of foundation collapse, timely intervention is crucial to avert further damage or water intrusion.
Understanding the type, location, and intensity of shearing determines its severity and the needed repair approach. Our assessment process meticulously examines every shearing aspect to recommend the optimal interventions.
What Causes Basement Wall Shearing?
Wall shearing in basements can happen for several reasons. Our specialists break down these reasons during an inspection, offering homeowners valuable insights.
Expanding and Contracting Soil
The soil encircling your basement naturally undergoes volume changes with moisture variations. Wet conditions can induce expansion, and dry conditions will cause contraction, both impacting basement walls and possibly causing shearing if the volume changes rapidly or drastically.
Hydrostatic Pressure
After heavy rainfall, underground water accumulation can place considerable pressure on basement walls, known as hydrostatic pressure, setting the stage for potential shearing.
Frost Heave
In colder climates, soil moisture freezing often results in a frost heave—a force pushing upwards against basement walls, magnifying the likelihood of shearing.
Can Basement Wall Shearing Be Fixed?
Fortunately, it's entirely treatable! Thanks to modern foundation repair advancements, wall shearing doesn't automatically mean a complete basement overhaul. Expert assistance can reinforce affected zones, preventing future complications.
At Tar Heel Basement Systems, we incorporate a range of reinforcement methods to stave off wall shearing recurrences. Our warranty-backed solutions assure a stable, dry basement for the foreseeable future.
Our Repair Strategy Against Wall Shearing
Our effective methodology has won the confidence of countless North Carolina homeowners, attributing success to our unwavering attention to detail. Here's our plan:
1. Comprehensive Evaluation
Our crew meticulously pinpoints every wall shearing instance, marking their positions, intensities, and patterns. This holistic evaluation highlights the chief culprits: hydrostatic pressure, ground motion, frost heave, or fluctuating soils.
2. Introducing Reinforcement Methods
For regions vulnerable to shearing, we apply the best reinforcement techniques: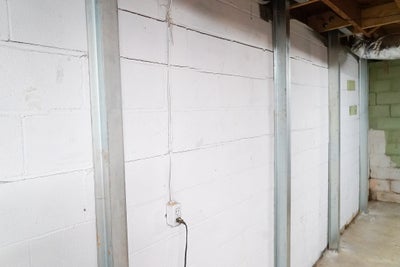 3. Waterproofing and Drainage Systems
As needed, we install interior drainage mechanisms, dehumidifiers, and vapor barriers to combat moisture intrusion and hydrostatic pressure. Our sump pumps efficiently reroute water, ensuring your foundation's protection.
The Urgency of Addressing Wall Shearing
Postponing wall shearing solutions can lead to escalated damage and steeper repair bills. Quick action guarantees:
Structural damage prevention
Reduced water seepage, erosion, and mold growth risks
Avoiding floor settling and weakened structural supports
Cost savings by countering extensive damages and associated water issues
Choosing Tar Heel Basement Systems offers more than a temporary fix. We provide comprehensive, tailored solutions, strengthening your basement walls against potential threats.
Reach Out to Tar Heel Basement Systems for Expert Wall Shearing Solutions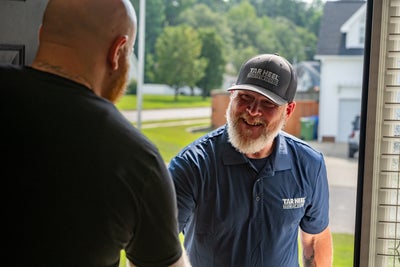 If wall shearing signs have emerged in your basement, don't delay. Address it promptly to bypass foundational irregularities and sidestep hefty repair bills.
With Tar Heel Basement Systems, we prioritize cutting-edge techniques to correct existing problems and bolster your basement against future damage.
Contact us today to schedule your free basement inspection! Opt for more than a makeshift solution—confront foundational challenges with North Carolina's trusted experts at Tar Heel Basement Systems.
Publish Date:
Last Modified Date:
Explore more problem signs