Sticking Doors and Windows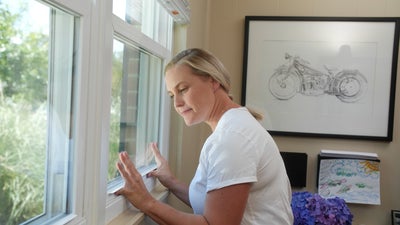 Experiencing difficulties with opening or closing doors and windows in your home can be more than just a minor annoyance. It might be indicative of deeper structural issues like foundation settlement. This, coupled with other signals such as sagging floors, necessitates immediate expert intervention.
North Carolina's trusted partner, Tar Heel Basement Systems, brings you reliable solutions with rich experience in handling foundation concerns. Reach out to us today to quickly address budding foundation issues.
How to Identify Sticking Doors and Windows 
When doors and windows don't open or close as seamlessly as they should, requiring additional force or getting stuck mid-way, it is referred to as "sticking." This problem can lead to significant structural shifts in your home, including the misalignment of frames and cracking drywalls near the affected areas.
Sticking doors and windows are essentially an S.O.S signal your home is sending, hinting at prevalent foundation settlement and malfunctioning crawl space supports. Recognizing and addressing these signs early on can ward off substantial damage in the future.
Unveiling the Causes Behind Sticking Doors and Windows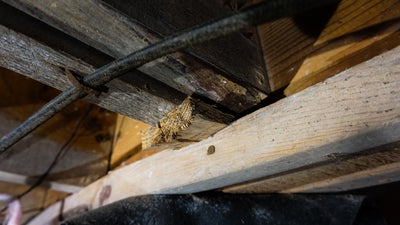 Sticking doors and windows can emerge from a spectrum of issues, including:
Foundation Settlement: As foundations settle into the soil over time, it can lead to foundation cracks and shifts. This will result in uneven floors and shifting walls, making doors and windows get jammed in their frames.
Unstable Crawl Space Supports: Factors such as wood rot or persistent damp conditions can weaken crawl space supports, causing sagging floors and consequently, sticking doors and windows.
Expansive Soils: Clay rich soils like those found in North Carolina can absorb large amounts of water when it rains, expanding and applying pressure to your foundation walls. When a dry period hits, the soil can dry out and shrink, reducing support to your foundation and causing it to settle and crack.
Can Sticking Doors and Windows be Rectified? 
Absolutely, addressing the root causes of the structural issues can efficiently alleviate the problem of sticking doors and windows.
Tar Heel Basement Systems' Approach to Fixing the Issue 
At Tar Heel Basement Systems, we employ a systematic approach to rectify the problem:
We are dedicated to not only resolving the sticking issue but also reinforcing your home's foundation to prevent future concerns.
The Importance of Addressing Sticking Doors and Windows 
Acting promptly on sticking doors and windows is essential to:
Protecting Your Investment: Your home is likely one of your largest investments. Addressing foundation issues promptly helps protect this investment.
Avoiding Domino Effect: Foundation issues can lead to other problems, such as plumbing and electrical issues, creating a domino effect of increasing damage and repair costs.
Insurance Claims: Some insurance policies might not cover damages resulting from neglect, including delayed repairs of known issues.
Legal Liabilities: If you intend to sell your home, you could face legal liabilities for not disclosing known foundation issues to potential buyers.
Our solutions at Tar Heel Basement Systems aim to break the cycle of recurring issues, offering you a lasting solution.
Choose Tar Heel Basement Systems for a Sturdy Home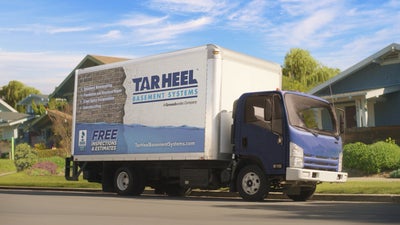 When it comes to ensuring the structural integrity of your home, Tar Heel Basement Systems stands as your reliable ally. Allow us to inspect your foundation and propose innovative, enduring solutions. Connect with our expert team today for a free estimate!
FAQs
Keep a vigilant eye for symptoms like cracks in walls and ceilings, uneven flooring, and brick fissures as they signal foundational troubles. 
While high humidity can cause minor sticking, persistent and severe sticking usually hints at deep-rooted structural issues that require attention. 
While the idea might seem economical, DIY solutions usually fail to address the core issue and might escalate the problem further. It is always advisable to consult professionals like Tar Heel Basement Systems for a comprehensive analysis and solution. 
Publish Date:
Last Modified Date:
Explore more problem signs